Although I mention I fly at 18th dawn from the Capital, but arrived Kuala Lumpur LCCT at around 11:55pm, after the luggage claim, then it's 19th Oct, 2007. Yes, it mid-night at KL LCCT. Felt a bit tired after this late night flight.
As I do not have any baggage claim(the rest of the group got the baggage claim). Stepped out of LCCT was about 1:00am.
Saw the sign board written for our group. Said hi to the tour guide. I was the first group member who step out of the LCCT.
Have to wait for the rest of the group members, then it was 1:10am.
Arrived PutraJaya Marriot Resort Hotel around 1:30am.
Tired and luckily our TangZhu checked in the hotel for us, then after I have the card key, then rush to room for resting because we will have 4:30am morning call that morning. Only got 3 hours sleeping time.
5:00am something wakeup and have the hotel breakfast. The breakfast not showing it's quality of food, although I was sure that it's better than 3 stars quality, but I don't think it was a 5 star breakfast.
Nevermind, breakfast was included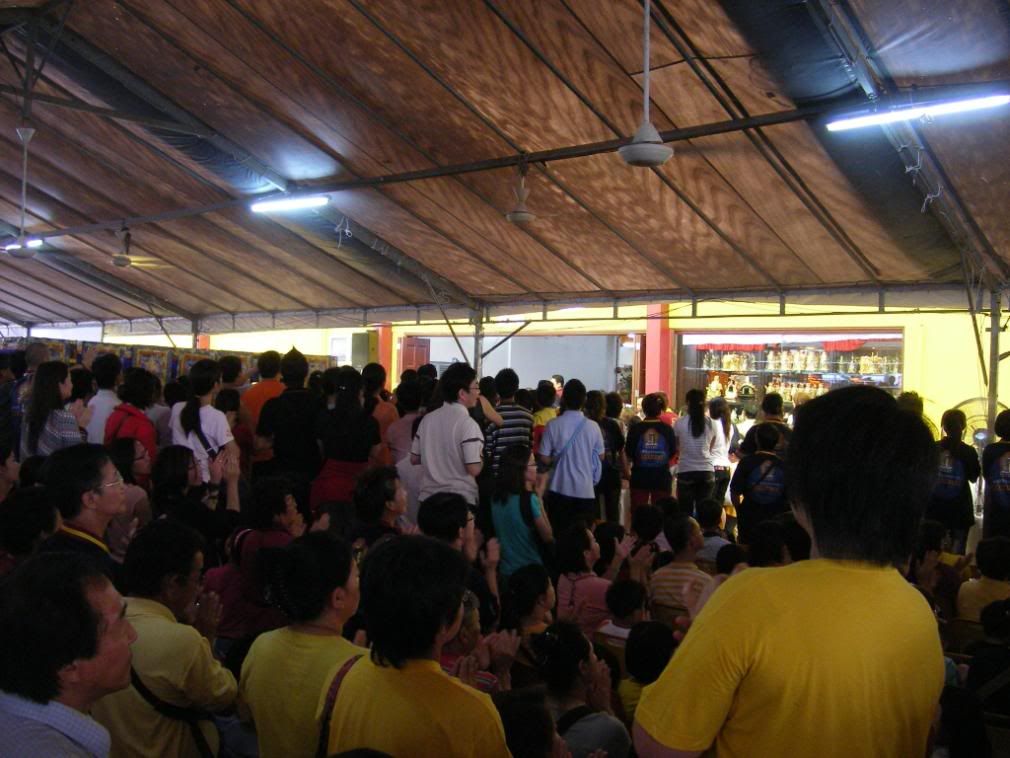 on this trip package. I have to eat the same quality of breakfast for another 3 days again.
Arrived Klang BoYe Lie Zang Temple(般若雷藏寺) around 7:00am.
About several buses parked near this temple already. Oh yes, today event was the opening ceremony for this temple.
Rushed to the temple for toilet, then temple authority announced that they will stopped people entering the main temple hall. So I have to find a seat outside the temple.
More people rushed into the temple surrounding. Opening ceremony will start at around 9:30am. My root Guru arrived the temple at around 9:00am. Too crowded then I cannot took any photo direct to him. Just a crowded people photo I can taken.
Our Grand Master arrived and all people rushed to meet him.
Took some photos when I arrived the temple: